How To Enrol & Pay
Two easy steps right now will secure your enrolment today!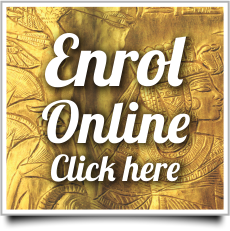 Fees paid in full.
Enrolment Form completed and returned.
"Don't be shy or wonderful opportunities may slip right by"
Download an Enrolment Form for non-online payment options
Payment Options
Cash
Cheque
Money Order
Credit Card
EFTPOS
Direct Bank Transfer
PayPal
Payment Methods
In Person 240 FRANKLIN ST ADELAIDE
Cash » Cheque » Money Order » Credit Card » EFTPOS
Cash and other payment options can be made at the academy office by appointment.
Office hours are 10am to 6pm for last minute Earlybird payments on the day.
Bring a completed Enrolment Form or collect one upon arrival.
Postal: PO Box 10240 Adelaide B.C. SA 5000
Cheque » Money Order » Credit Card
Cheque or money order payable to: Belly Dance Academy of Adelaide
Credit card details to be recorded in space provided on Enrolment Form.
Forward Enrolment Form via post.
Phone: 0410 240 240
Credit card details to be phoned directly through to Nayima.
Class details will need to be provided at the same time.
An Enrolment Form is not required as this will be created for you.
Bank Deposit: Your Bank | EFT Online
Direct Bank Transfer

Account name: Belly Dance Academy of Adelaide
BSB: 015 311
Account number: 9020 58754
Provide your full name and class details in the bank 'Message / Reference' field to ensure payment recognition.
Email office@bellydanceacademy.com.au or phone to provide immediate notice of payment and class details.
Alternatively forward Enrolment Form without delay via fax or post.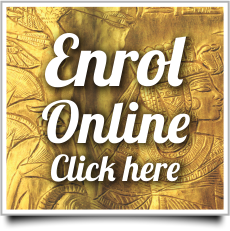 PayPal: Website | Online