Location & Parking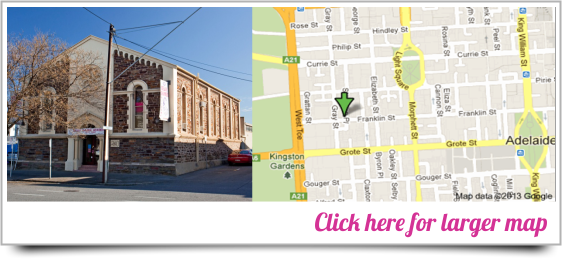 240 Franklin Street, Adelaide, South Australia 5000 is the pretty blue stone church on the corner of Shannon Place.
You'll find us opposite the Benjamin on Franklin Hotel and St Mary's College.
Parking is FREE (no meters) on Franklin Street and nearby off streets.
Parking is unlimited after 6pm with a 2 hour limit on day parking across the road in front of St Mary's College.